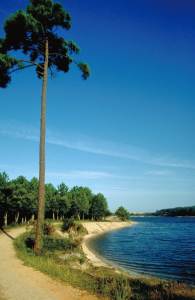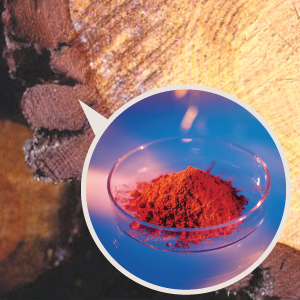 Pycnogenol is a natural herbal remedy extracted from the bark of French Maritime Pine that grows on the coast of the Bordeaux region in southwest France. It contains over 40 different kinds of flavonoids including Procyanidin. It is said to have an antioxidizing effect 340 times more powerful than vitamin C and 170 times that of vitamin E. Many studies have been published on the effectiveness of Pycnogenol in alleviating medical conditions women commonly suffer from such as endometriosis. Although people may experience the effects of the Pycnogenol supplement slightly differently, we are nevertheless more than dedicated to making sure you have a chance to benefit from its remarkable natural effect.
Since the 13th century, North American indigenous people have been ingesting polyphenol and flavonoids by drinking a tea-like concoction infused with the bark of a pine growing on the coastal regions of the Atlantic Ocean. There are also records remaining from the winter of 1535 that tell how Native Canadians saved Jacques Cartier, a French Explorer, and his exploration party from a certain death due to scurvy by showing them how to make this remedy by boiling pine bark and needles in water. The effectiveness of Pycnogenol has been recognized and put to good use as early as in the 13th century.
Over 400 years later, research into flavonoids began in universities around the world. Researchers studying physiologically active flavonoids finally came across the bark of the French Maritime Pine. They discovered that the bark of pine trees growing especially in the Gascony region (in the outskirts of the current Bordeaux region) was biologically highly usable and contained physiologically highly active flavonoids. Horphag Research Ltd., a Swiss company, named the extract Pycnogenol and started marketing this new product.